---
---
---
FOODBANK
HELPING PEOPLE IN CRISIS
---
PARTNERING WITH THE COMMUNITY
---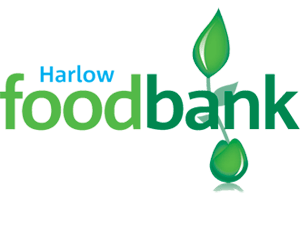 Making A Difference
The Foodbank is designed to help individuals and families in crisis by providing free emergency food until the appropriate agencies are in a position to assist.
Their aim is to engage with communities, introducing sustainable projects that enable marginalised people to break through their cycle of poverty.
Tinned and dried food is collected from the public at supermarkets, churches, schools and other local groups and "banked" in a warehouse.
Food is then given to people in crisis as a result of referrals from registered care professionals, such as, Citizens Advice Centre, Safer Places, Harlow Council Front Line Services, Job Centre Plus, Spurgeons Children's Centres, CDAT, Streets2Homes and other carers working in the front line.
Here, at Gateway, we have a collection point for Foodbank donations.
---
---
---
ITEMS FOODBANK NEED
---
Milk (Long Life/UHT/dried)
---
Fruit Juice (Cartons long life)
---
Tomatoes (tinned)
---
Vegetables or fruit (tinned)
---
Fish or Meat (tinned)
---
Rice Pudding (tinned)
---
Sponge Pudding (tinned)
---
Pasta or Rice (500g packs)
---
Breakfast Cereals
---
Sugar (500g packs)
---
Tea Bags
---
Coffee
---
Soup or Baked Beans (tinned)
---
---
BOUNTY CLUB
---
The Michael Roberts Charitable Trust (MRCT) has been initially piloting and establishing the Bounty Club work in Harlow since September 2014, alongside the work of Harlow Foodbank and in partnership with three local fresh food companies (Bidvest and Brakes in Harlow and Swithenbank in Hoddesdon).
The project's aim is to help reduce companies' low-dated/end-of-line surplus fresh food, which would normally be treated as wastage, by picking it up and distributing it into the local community via front-line professional care and support agencies. These agencies have included children's centres, women's refuges, services for the homeless, foodbank clients, primary school breakfast clubs (working with children on pupil premium), community drop-in centres, the Salvation Army, drug projects, youth hostel services, refugee services and school and church holiday clubs.
The Bounty Club food is provided 'for the benefit of the community' and not just for people in crisis.
If you would like to find out more about Foodbank or Bounty club visit the site >
---
---
The fresh produce you give to our young people makes a huge difference to them. Not only does it help financially as they are on low incomes, (most of them at college); it has also helped with their diets as some are living on ready meals, and now with your support are cooking healthy balanced meals.

Housing Support Worker, Family Mosaic
Surplus fresh food is donated by local companies
This food is the distributed to front-line care professionals
For the benefit of the community
---
---
---